Our volunteers
Dedication, motivation, collaboration and compassion sum up the spirit of volunteering at KFRS. They lie at the very heart of our volunteers, and are reflected in everything they do in their role as part of the wider KFRS family.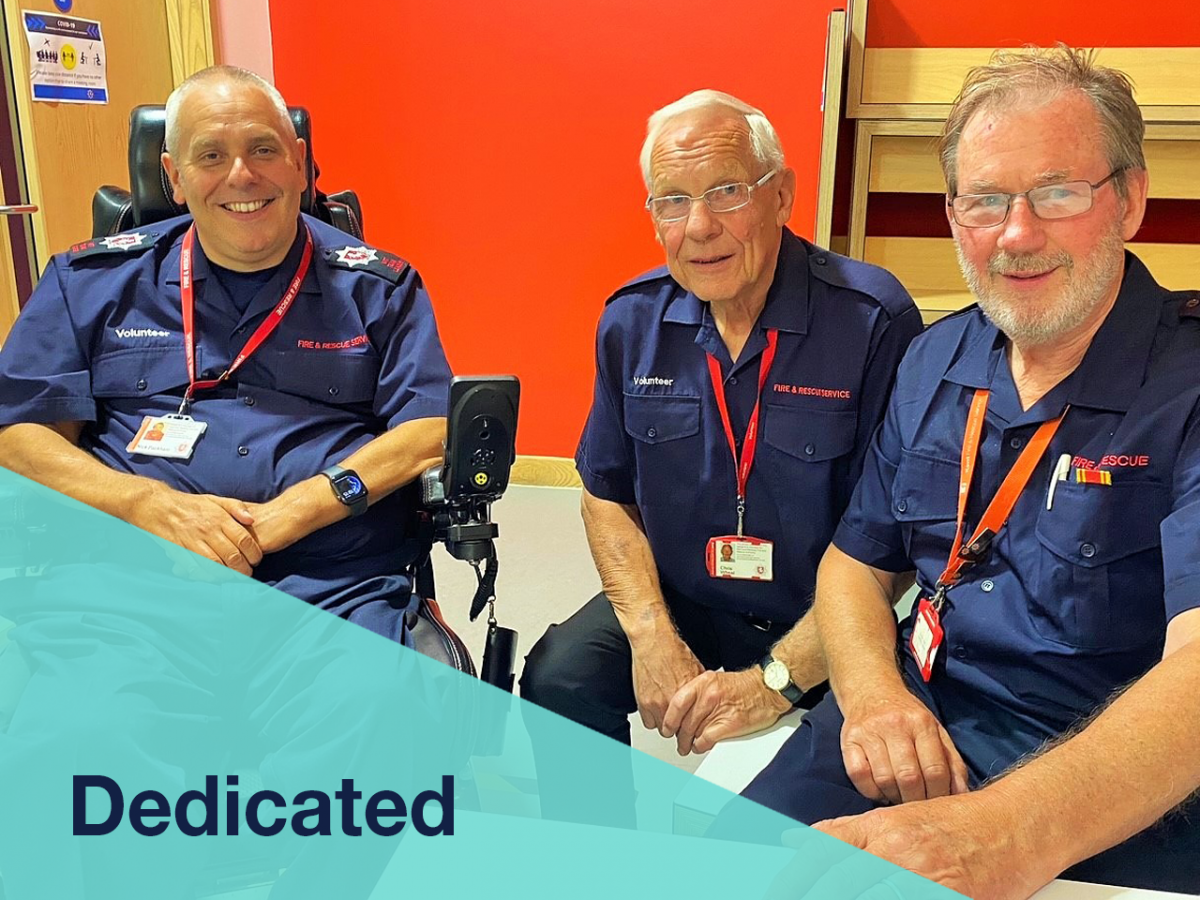 Our volunteers are dedicated
Every member of the volunteer team is proud to embrace the responsibility that comes with volunteering for Kent Fire and Rescue Service.
It goes hand-in-hand with each volunteer's professionalism and dedication as we work alongside the staff and crews of the service.
We strive to be the best we can, with a commitment to our (KFRS) customers as we help to save and protect lives.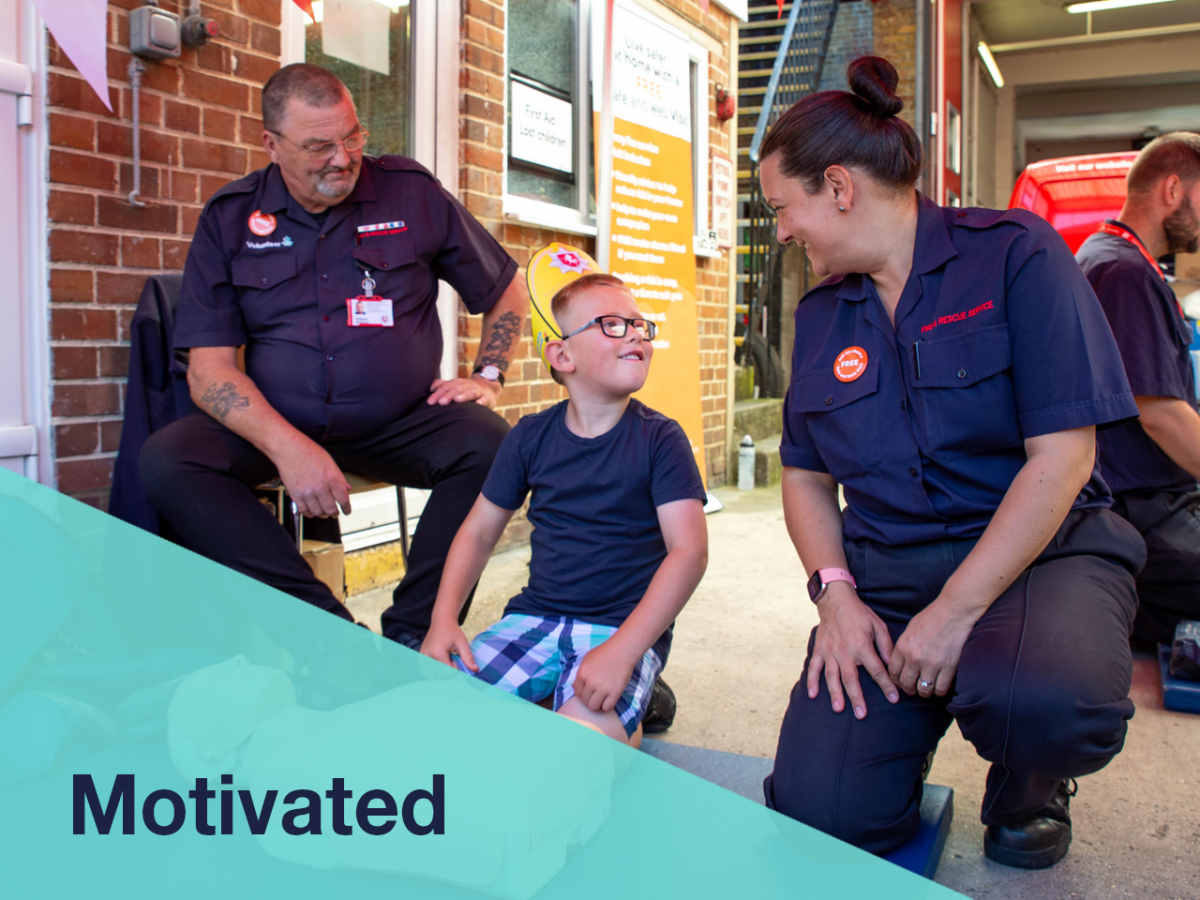 Our volunteers are motivated
We are proud to be part of KFRS.
Supporting them and the community of Kent and Medway is what motivates us.
The voluntary work we do is meaningful and worthwhile.
We not only give our time, energy and skills, but provide flexible help and support which enables KFRS to respond quickly.
We connect KFRS to the community of Kent and Medway, providing local information and acting as ambassadors for the service.
We are not only motivated ourselves, but strive to motivate our families, friends and communities to stay safe and well by promoting KFRS safety messages.
Our motivated team of volunteers allows KFRS to do more for our customers.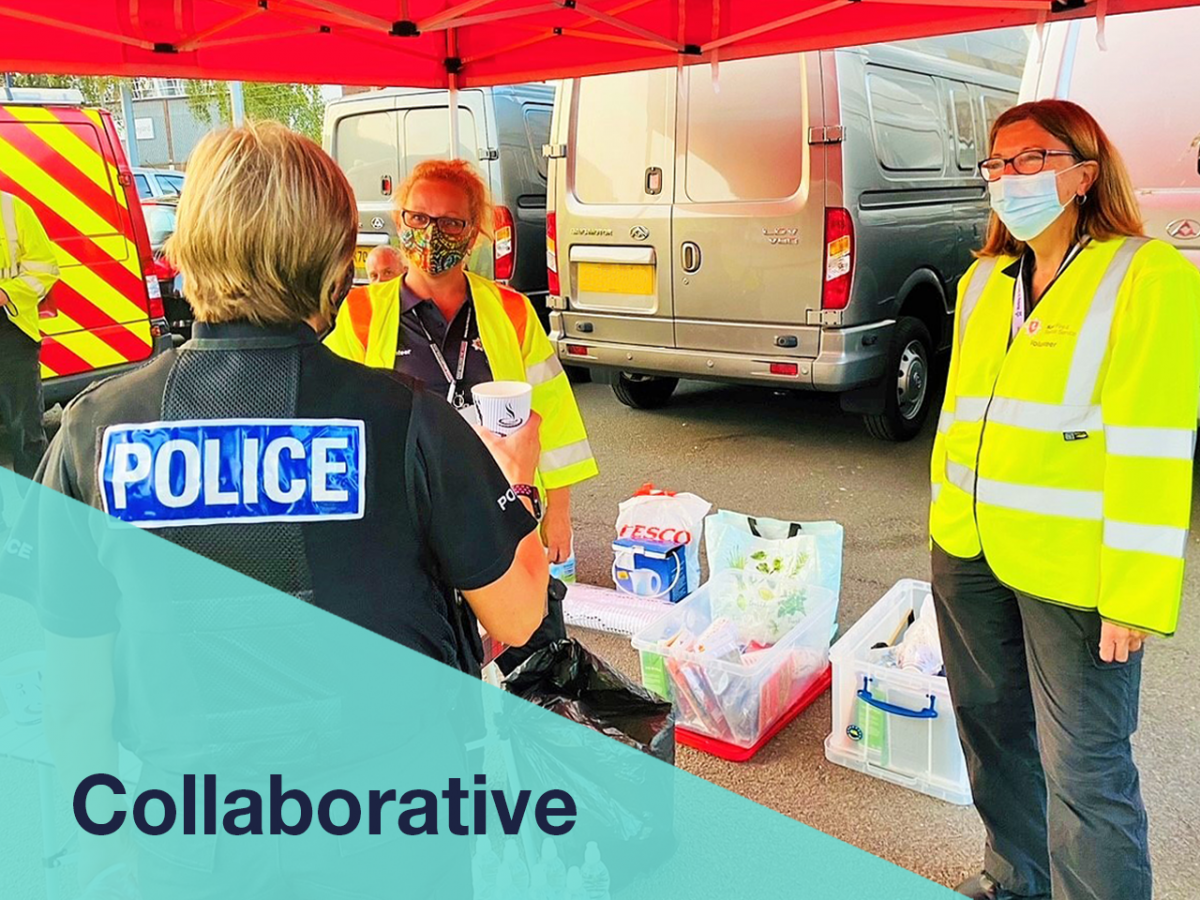 Our volunteers are collaborative
Our strength is working together, with each other, our customers, partner organisations and decision makers.
By working together we help to save lives and keep our homes, businesses and roads safe.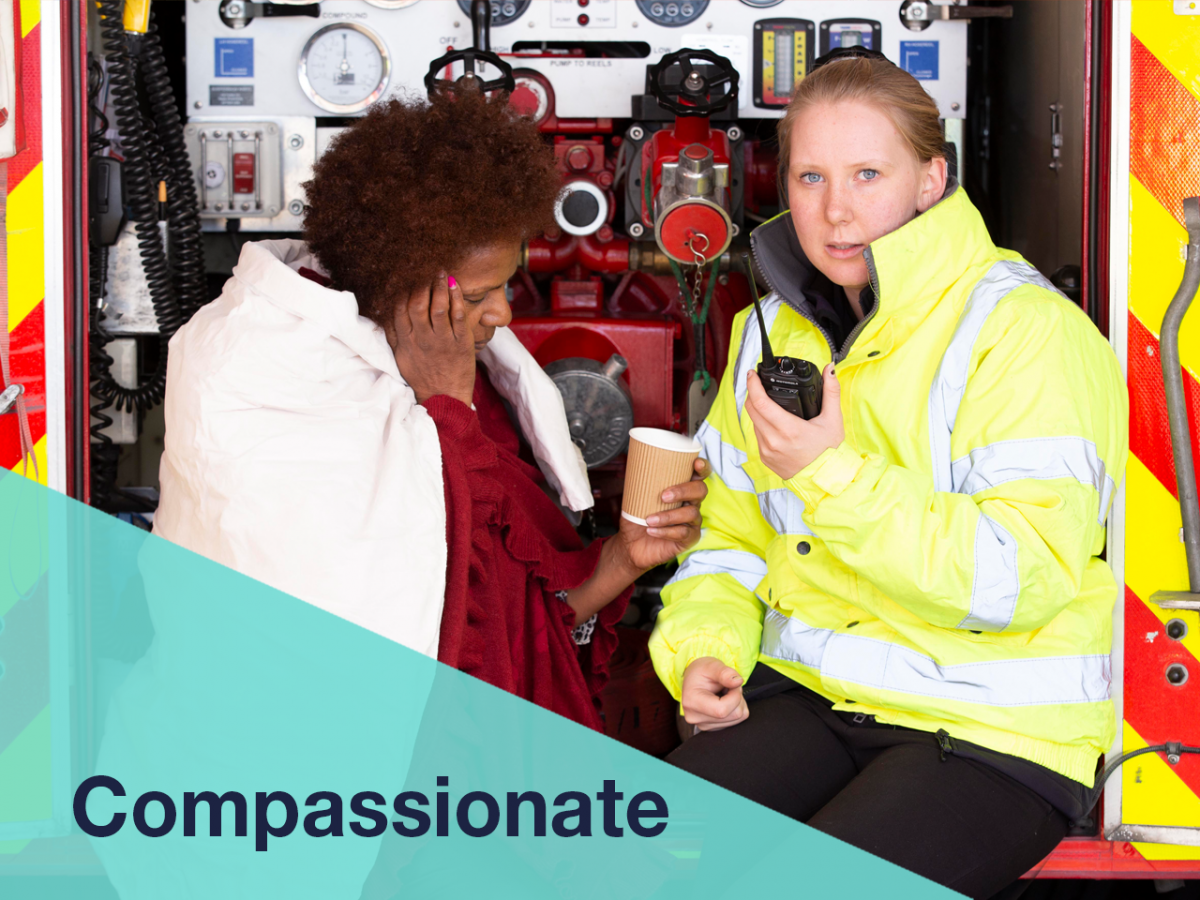 Our volunteers are compassionate
As volunteers we communicate clearly, displaying compassion, understanding and sensitivity both as individuals and as part of KFRS.
We demonstrate this every time we support and protect our customers and colleagues.
We make sure everyone is understood and included, when we communicate and work together.